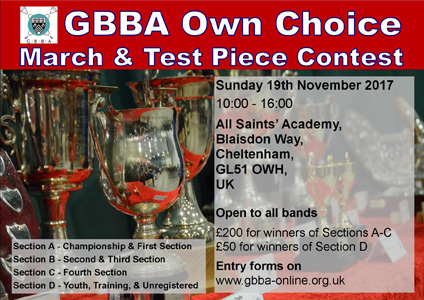 Welcome
The Council of WEBBA is responsible for the organisation of the annual West of England Regional Finals of the National Brass Band Championships of Great Britain.
We also promote and participate in discussion with any of the other councils, associations or bodies that govern other areas of the Amateur Brass Band Movement throughout the United Kingdom.
The Council is comprised of representatives from the Cornwall, Gloucestershire, South West and Wessex Brass Band Associations, who work together to progress the aims of the organisation.
The Council is constantly seeking to maintain and improve the standards of the Regional Finals and may, as necessary, formulate any bye rules for the governing of any form of Contest held under its auspices.